The OFFICIAL Snack of Craft Beer
The PERFECT pairing for your Brewery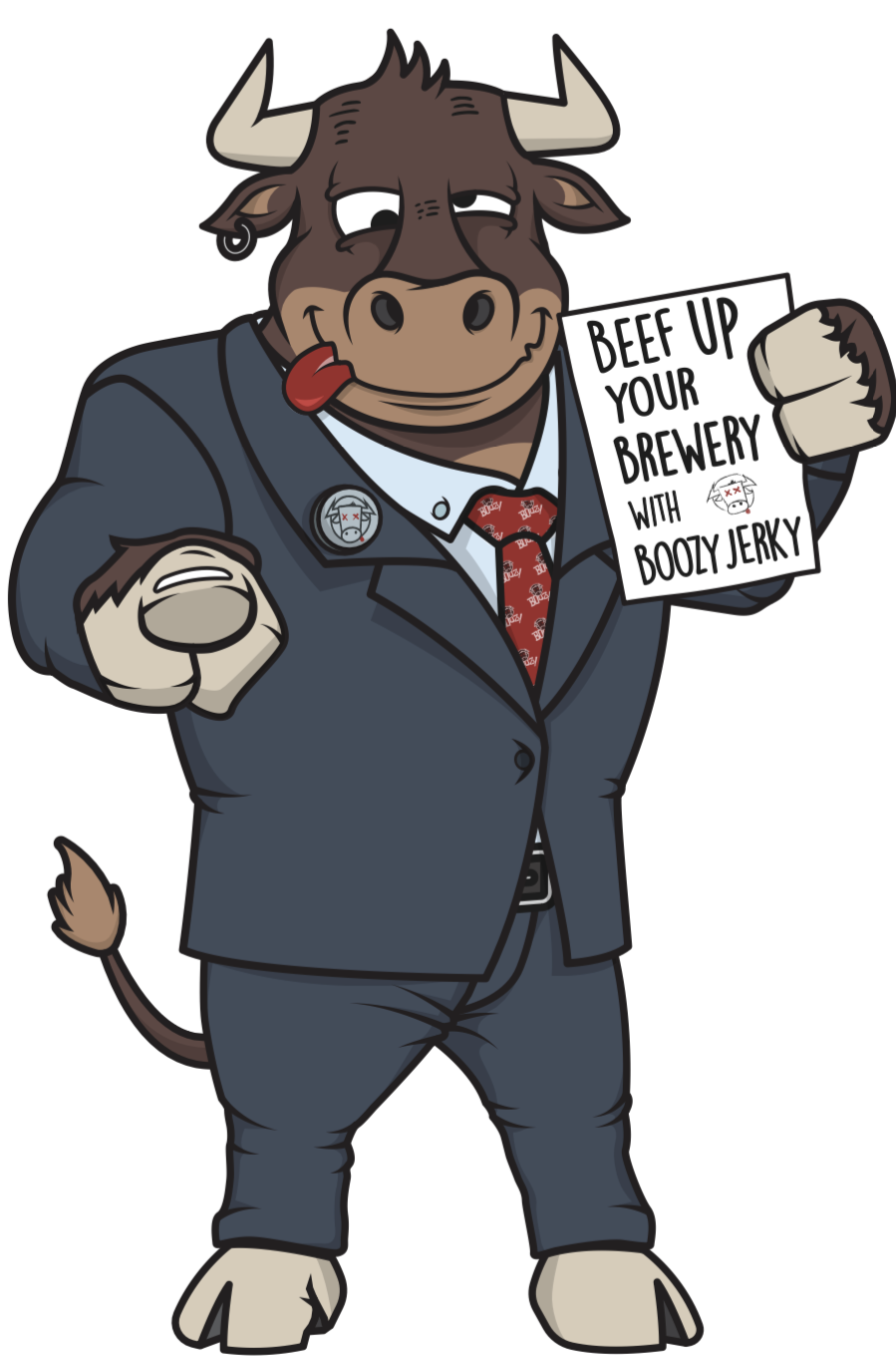 We 100% GUARANTEE OUR PRODUCTS
"If your customers don't LOVE Boozy Jerky, we will buy it back from you, no questions asked."
- Tipsy The cow
*Shipping Not included
Boozy Jerky's handcrafted beef jerky made with craft beer is perfect upsell for your customers as they sip and pair with your tasty brews.
It's low-cal, low-carb and high in protein — making it the the perfect palate cleansing, 'Wing Man"